By Betsi Moise
Thank you for taking the 20/20 challenge! WHAT IS TRUTH?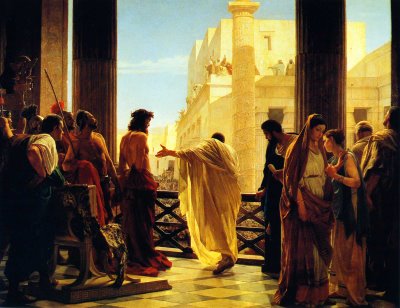 "Jesus answered, My kingdom (kingship, royal power) belongs not to this world. If My kingdom were of this world, My followers would have been fighting to keep Me from being handed over to the Jews. But as it is, My kingdom is not from here (this world); [it has no such origin or source].  Pilate said to Him, Then You are a King? Jesus answered, You say it! [You speak correctly!] For I am a King. [Certainly I am a King!] This is why I was born, and for this I have come into the world, to bear witness to the Truth. Everyone who is of the Truth [who is a friend of the Truth, who belongs to the Truth] hears and listens to My voice. Pilate said to Him, What is Truth? On saying this he went out to the Jews again and told them, I find no fault in Him. But it is your custom that I release one [prisoner] for you at the Passover. So shall I release for you the King of the Jews? Then they all shouted back again, Not Him [not this Man], but Barabbas! Now Barabbas was a robber."  John 18:36-40, Amplified Bible
CAN YOU HANDLE THE TRUTH?
Pontius Pilate asks the question that echoes through the ages. When Jesus answers Pilate's questions about his 'lineage', Jesus responds that the reason he is here is to 'testify to the truth'. That is why he was "born". God, incarnate as Jesus the Christ came to bear witness to the Truth. Taking it to a whole new level, Jesus' – "Everyone who is of the Truth [who is a friend of the Truth, who belongs to the Truth] hears and listens to My voice" lays down the gauntlet: HEAR ME! I AM TRUTH!
Many intelligent, creative and brilliant people have and will deny the truth claims of the Living God – so one can say intelligence in and of itself does hold the key to faith. Jesus gives us an insight when he said, "If you hold to my teaching, you are really my disciples. Then you will know the truth, and the truth will set you free." (John 8:31-32)
What is this "freedom" which Jesus mentions? Freedom from the lonely compulsion that you have to earn God's approval. Freedom from fear and despair about your eternal destiny (salvation) and freedom from pride (self-absorption and self-pity).
Through the words addressed to Pilate, Jesus emphasized what is essential in the whole of his preaching. TRUTH.
A significance fact to consider is the way both disciples and opponents addressed Jesus: Teacher. Jesus was therefore the Teacher (of the "way of God") It was an expression of ancient biblical and extra-biblical origin to designate a religious and salvific (leading to salvation) doctrine. All scholars, lay men and laborers were impressed by his teaching:
"The people were astonished at his teaching, for he taught them as one having authority and not as the scribes" (Mk 1:22). "He spoke with authority" (Lk 4:32).
T h e  t r u t h  i s  c o n t a i n e d  i n  C h r i s t 's  p r e a c h i n g.
Created by God, our human freedom is a choice: to accept or not to accept the eternal truth contained in Christ's teaching. Those who sincerely seek the truth will find easily enough in the teaching of Christ crucified freedom.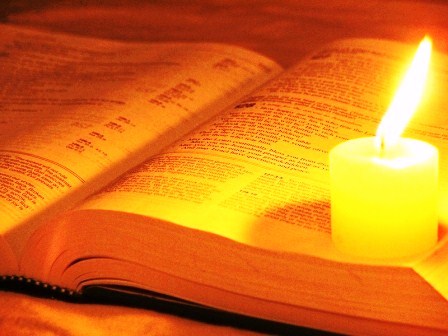 May we come to know the Truth.