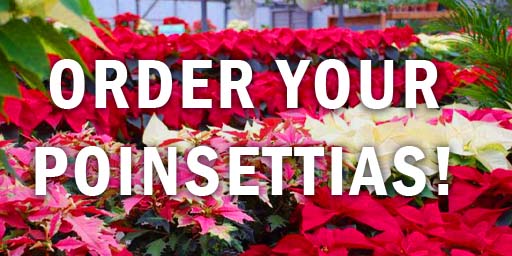 CHRISTMAS POINSETTIA – 2021
The Deacons are making preparations for our traditional Christmas Poinsettia display in the Church Sanctuary. The Poinsettias will be on display starting Saturday, December 18, 2021
The cost will be $8.00 per plant.  Mail-in orders can be sent to:
Holly Clark
965 Crest Road
Lansdale, PA 19446
Please make checks payable to Jeffersonville Presbyterian Church. Please include "Board of Deacons" on the memo line of the check.  The deadline for receiving orders is Sunday, December 11th.
OR
fill out the online form below:
Poinsettia Order
Order form for poinsettias
Please plan to take your plant(s) after December 24th.
Thank you for your support again this year!  The Deacons