Ezekiel Bible Study Lesson 2: A Disturbance in the Force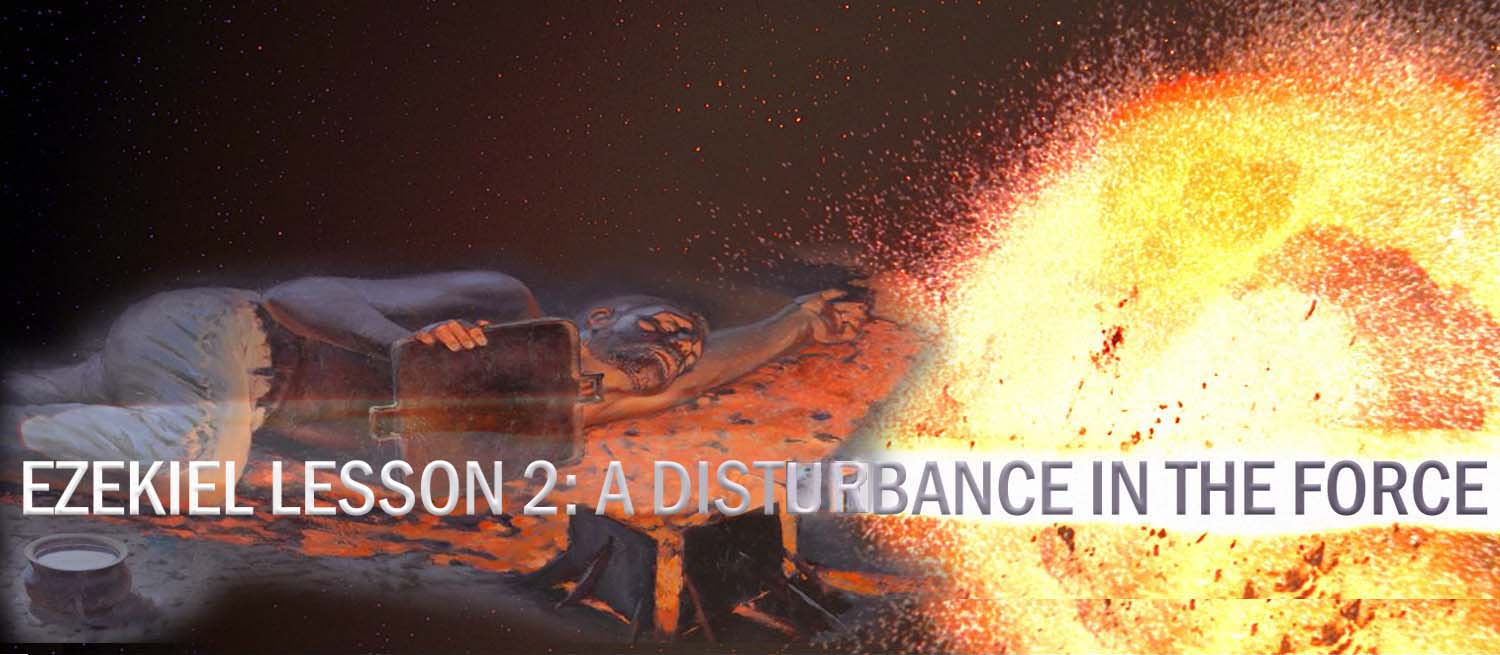 This week we will explore Ezekiel's for-warnings from God of the destruction of Jerusalem, and what we, as Christians, can learn from some of the difficult judgments Israel will experience.
"And the word of the Lord came to me, saying, "Son of man, set your face against the mountains of Israel and prophesy against them, and say, 'You mountains of Israel, hear the word of the Lord God! Thus says the Lord God to the mountains and the hills, to the ravines and the valleys: "Behold, I Myself am going to bring a sword on you, and I will destroy your high places [of idolatrous worship],  and your altars will become deserted and your pillars for sun-worship will be smashed in pieces; (Ezekiel 6:1-4)
Click here for Lesson 2: A Disturbance in the Force
Join JPC every Thursday Evening for a Bible Study of the Old Testament Profit Ezekiel.  We meet at 7:30 p.m. in the Church library.