Thank you for taking the 20/20 challenge! So let your light so shine! By Betsi Moise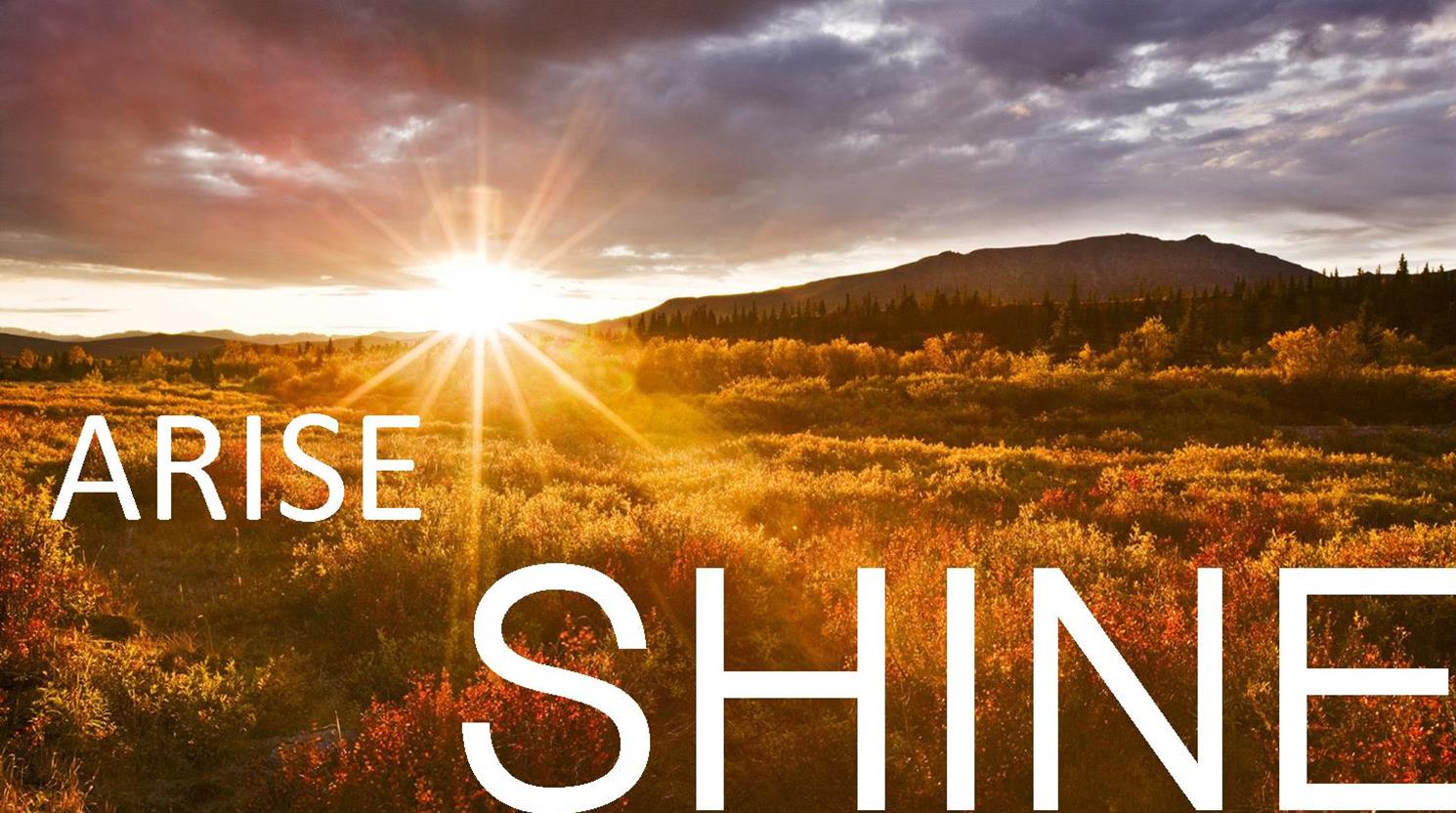 ARISE AND SHINE!
We have come halfway through our 20/20 Challenge! The studies have helped us to see things more clearly through the lens of Truth. God rebukes, challenges, comforts and encourages us as we meditate on His Word and consider His plan for our lives and the life of the Body of Christ.
The lives of the saints that have gone before us, this generation of believers and the ones to come are all part of the glorious tapestry that is God's Truth. Countless threads, woven together through time and space present a picture of God's Grace and Sacrifice for the ones he calls His children.
This tapestry shines as a beacon of hope to a world oppressed by violence, greed and corruption. How amazing that our God knows each and every thread! How carefully He weaves it to fit into His story.
Sometimes the world presses in and we cannot see the beauty of the tapestry and our thread. In those times, keep your eyes fixed on Jesus! He and He alone will bring you out of your circumstances and the Holy Spirit will breathe a new life into you. Friend, do not let the circumstance of your life keep you down.
God has more in store for you.
Rise and Shine! You belong to God; you are a part of His tapestry. Let the glorious light of Christ radiate from you so that others will be able to see His Work!
Arise [from the depression and prostration in which circumstances have kept you—rise to a new life]! Shine (be radiant with the glory of the Lord), for your light has come, and the glory of the Lord has risen upon you! Isaiah 60:1
Gracious God, Thank you for your amazing tapestry. May I shed light on its beauty so it can be seen clearly by those around me!