Online Bible Study, Day 14 Scripture and Meditation
Thank you for taking the 20/20 challenge! Today the meditation is from Matthew 14:26-30
STEP OUT IN FAITH! by Nathaniel Moise
Today we read the story of Jesus walking on water from Matthew 14.How many of us look at this story and consider the "Lack of Faith" that Peter has? But does he? Let us look at the other disciples. Let's look at the story again…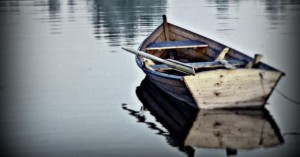 Picture yourself on an old wooden boat floating across a lake which becoming getting colder with the dying day. Suddenly you see a man walking on the water as though he were on dry land.
You believe it's a ghost;, humans cannot walk on water. You and your fellow disciples cry out in awe because you have never seen anything like this before. Then you hear a voice, a voice with which you are very familiar. You know that the voice you hear calling to you not to be afraid is that of the man to whom you have dedicated yourself, the voice of your teacher, your rabbi.
Jesus gets to the boat and Peter, Jesus' most hot headed disciple, demands "If it is you Lord tell me to come to you".
You almost have time to be appalled at the brazen nature of this question. Who would dare to question Jesus? Then you hear it, the voice of Jesus, Gentle and calm, not angry saying "come".
The word tugs at our souls as it did the first time He spoke it to each of us. Do you remember when you dropped your whole life into His service because of that monosyllabic word that resonated with a ring like a hammer striking the head of a nail? Come.
As we all so often do, we ignore that tugging word, saying things like "he was called to come" or "Jesus can't be talking to me". However, Jesus spoke that word as an open call to everyone on that boat to go to Him. Jesus did not say "only you Peter come", or "only one at a time", he said COME. Peter had started the series of events that can teach us what faith truly is and how powerful it can be.
3 POINTS
1. Peter did not just jump out of the boat after Jesus as soon as he heard his voice. He needed to know that he was following Jesus; not his own hope or a whim, but Jesus. He told Jesus to bid him come. He knew that the only way he could be sure was to go, and he knew he could not go without the real Jesus.
2. As soon as he was sure it was Jesus he stepped out of the boat, out of his comfort zone and into dangerous waters to encounter Jesus. Peter urgently moved to Jesus. Peter knew that he could not walk on water, but he knew that Jesus could make it possible. He walked toward Jesus, though the odds were against him and the water raged and waves threatened, he walked toward Jesus. The tempest around him and the water under him, he walked. For a moment Peter was with Jesus, on top of rather than in the water.
Listen closely, is Jesus calling you to be on the water rather than to sink into the influences of the world? Peter for all of his rash behavior was the only one who went at the command of Jesus. Peter had the passion that was necessary to do something miraculous. Had any of us been there been there, would we have stepped out, or would we have calculated the risks and decided that the wise thing to do was to stay on the boat? So often we choose to stay silent in a crowd rather than to step out and speak to grace of our savior.
We go to church on Sunday and figure that since we do not make any Sunday morning social calls we are being good disciples. What happened to the passion of Peter, where is the "on-fire-for-Christ" disciple inside all of us. Have we turned on the proverbial sprinklers because we are afraid to get burned?
3.  Despite his faith, Peter did fall. His humanity caught up with him and he was overwhelmed by his circumstances. Peter began to sink but He DID NOT LOSE FAITH. As soon as he felt himself sinking, he cried to his salvation and his strength, LORD, SAVE ME!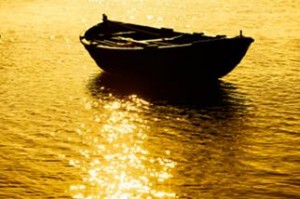 Even in desperation, Jesus was his focus. Jesus heard his cry and reached out a hand to grab him and save him. It is the nature of men to fall and it is the nature of Jesus to save. It is no mystery then that Peter, later in life wrote these words "Anyone who trusts in Him (Jesus) will never be put to shame" (Rom 10:11).
Like Peter we should never be ashamed of faltering faith. Peters' faith faltered on several occasions, but no matter what happened he always kept faith. Peter used the pain of failure to improve himself.
How many times have we seen an opportunity to get closer to our lord and let fear keep us in the boat?
Step out, Cry out
Peter because of his passion did what the other disciples did not, he walked on water, he was successful for a time, as we all are, and then he fell as we all do. The key is that he cried out and was caught by Jesus, who reached out and saved him. Jesus has reached out and saved us all for all time. All we need to do is cry out "Lord Save Me" and he will put you back on your feet so that you can continue forward. Peter's focus on Jesus even in the hard times epitomizes how we as Christians should live.