Thank you for taking the 20/20 challenge! We have come through our first week together – today, the Lord's Day, let us reflect on the ways our spiritual eyesight has improved by Betsi Moise
First, we need to come clean as we enter God's presence. Spiritually, the past week have been lessons in "vision". We have thought about how we see ourselves-our family resemblance-to all Christians. Jesus taught us to see the enemies motives, and to not show-off for our own attention, but do things in a way that glorifies God. God also has shown us how to have Joy! When we open the eyes of heart, read the Scriptures and truly repent, our joy is unmatched! And finally, we have reflected on the ultimate source of our joy – God's UNCONDITIONAL LOVE! As we move into our second week, let us take a moment to reflect again on our visual growth and think about how we exhibit God's Love in a weary and hurting world.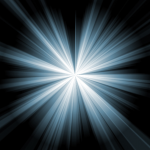 CLEAN HEART / CLEAR THINKING.  We entered into a time of preparation with Scripture to clean-out the junk, and come before God with clean hearts. Remove the unmindful activity that constantly collects there. Clean away the harsh judgement and negativity. Wash away our un-loving nature so the beauty of your generous heart can shine through us. Remove whatever keeps me from following in your compassionate footsteps.  How much joy has come to you as you developed a cleaner heart?
LOOK AT OUR 'FAMILY RESEMBLANCE" Each of us is created in the image of God, and each Christian is instructed to be like Jesus Christ. As God LOVES US ALL, so we too are to love all those we meet. Can we treat everyone like family? Like we all belong to the family of God? Ask Jesus to continue to help us look at everyone through HIS eyes.  How have you resembled Jesus this week in the way you met and greeted people?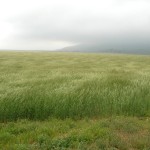 WATCH OUT! SEE THE MOTIVE, NOT THE MOTION. The enemy stalks us and the only way we can avoid the attack is to recognize the flutter in the grass for what it is – the serpent ready to attack. The more we know the Truth, the better we can recognize the attack. Jesus demonstrated this Truth in the desert where the enemy tempted him. He stayed riveted to Scripture and countered the enemy with Truth. May it be so for us. Did you recognize the enemy in different ways this week?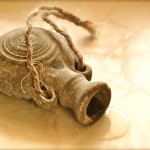 SEE-THROUGH MOTIVES: LEAVE THE SHOW-BUSINESS TO HOLLYWOOD. Phonies are not sincere, they do not practice true worship, but try to call attention to themselves. They are show-offs. By contrast, Jesus does not want us to be overly dramatic or obvious in our penitence.It's all about our motives: Is God honored by your devotion? Pray and fast in secret, anointing your head with oil, honoring God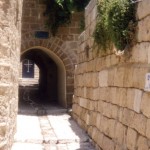 OPEN THE EYES OF MY HEART.  Have you ever felt God speaking to you so strongly that all you could do is listen and cry? God is calling us to come closer to Him.  Read the Bible, seek its meaning, open the eyes of your heart, repent, and then go and share the Good News so others to may receive real joy. As we consider how God has revealed himself to us, we are thankful for what we have already seen. On the other hand, we persistently pray for Him to open the eyes of hearts. We yearn for a deeper and broader knowledge of God and his grace. How have we connected with the Holy Spirit this week?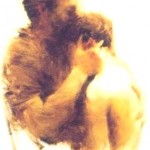 HELP OTHERS SEE THE LOVE OF GOD.  People judge Christians by what they see – what is the Love we are exhibiting? How we treat others has been a concern to God from the beginning. He wants us to love others the way He loves us! Will we pick up our skirts and run down the street to shower a child of God with warmth and Love? Do we care more about where a person has been than where they are going? That is how we glorify God and exhibit His Kingdom on earth. May it be so in this generation of believers!
What opportunities did you have this week to exhibit the Love of God?