Thank you for taking the 20/20 challenge! Where do YOU see God? By Betsi Moise
"And He said, Go out and stand on the mount before the Lord. And behold, the Lord passed by, and a great and strong wind rent the mountains and broke in pieces the rocks before the Lord, but the Lord was not in the wind; and after the wind an earthquake, but the Lord was not in the earthquake; And after the earthquake a fire, but the Lord was not in the fire; and after the fire [a sound of gentle stillness and] a still, small voice. When Elijah heard the voice, he wrapped his face in his mantle and went out and stood in the entrance of the cave. And behold, there came a voice to him and said, What are you doing here, Elijah?"  1 Kings 19:11-13
SEEING GOD IN THE LITTLE THINGS
Yesterday we reflected on seeing God through time. Omniscient and ever-present, our God created the universe and all that is in it. He parted the seas and performed miracles of healing and reconciliation.
But His purposes are also fulfilled in the daily work of our lives. The Apostle Paul reminds us that in ALL things we are to Glorify God – in the daily work of our lives.
"So whether you eat or drink or whatever you do, do it all for the glory of God". Corinthians 10:31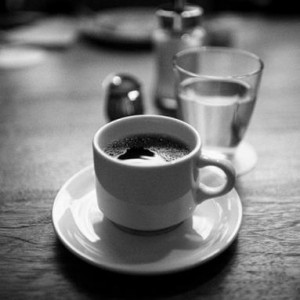 WHAT IS THE DAILY WORK OF OUR LIVES?
We get up, we get stuck in traffic, we do our jobs (whether we are parents, chefs, computer techies, teachers or nurses), We cook, we do dishes, we mend clothes, we take out the trash. The days are very similar. Lather. Rinse. Repeat. Most of life is not like a trip to the moon. But God is there in our daily lives. In the moments of tedium and frustration just as much as in the moments of happiness and satisfaction.
The challenge is not to succumb to the hyperbole and drama of the media, or compare our lives with those spectacles the news produces.They would like us to believe that daily routine is bad thing.
If we keep waiting for God in the earthquakes and fire, we won't be able to see and serve God today in whatever tasks lay before us: in the moments we are stuck in traffic, when we gaze out the kitchen window or when we scrape the mildew from the shower. We are loved by God right now, in the plainness of our day.
Today, wherever you find yourself, in the repeated tasks like changing a diaper or taking our the trash, we can give God weight in the matter and realize the privilege of being His child. Manifest the Saving Grace of Christ Jesus in all that you do.
Lord Jesus, thank you for my life! In my daily routine and moments of quiet, let me hear Your still, quiet voice.